HIGH SCHOOL BASKETBALL STAR
Eric Dailey Jr.
September 2021
Eric Dailey Jr. Trains With
 Team USA win gold
Eric Dailey Jr. helped Team USA win gold at the FIBA 3-on-3 under-18 World Cup in Hungary and won the dunk contest.
December 1, 2020
Eric Dailey Jr. Trains With
Detroit Pistons Rookie Killian Hayes
Recently, Eric Dailey Jr. trained with Detroit Pistons point guard and 7th overall pick, Killian Hayes.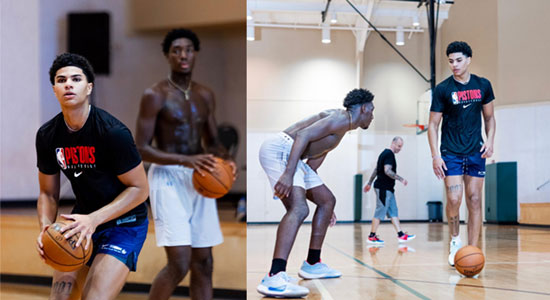 November 20, 2020
Eric Dailey Jr.
Featured on ABC
Eric Dailey Jr.'s play with IMG Academy has garnered much media attention. Most recently, ABC Action News featured how he uses his international experience to improve on and off the court. As you will find in Eric Dailey Jr.'s about page, his father played pro basketball on three continents, and his mother was a head coach in the WNBA. In this feature, ABC Action News talks to Eric Sr., Eric Jr. and Shell. Check it out!
While most high school students and athletes are worried solely about what college they're going to attend to further their education, Eric has to decide the future of his basketball career that has already caught global attention. Before deciding between the colleges that have expressed interest in him, he will first have to decide if he will attend post-secondary at all or if he will start his professional basketball career after high school graduation with one of the clubs overseas who have also expressed interest in the young talent.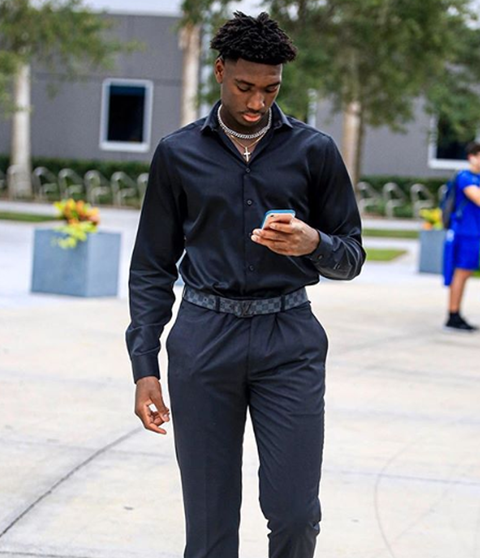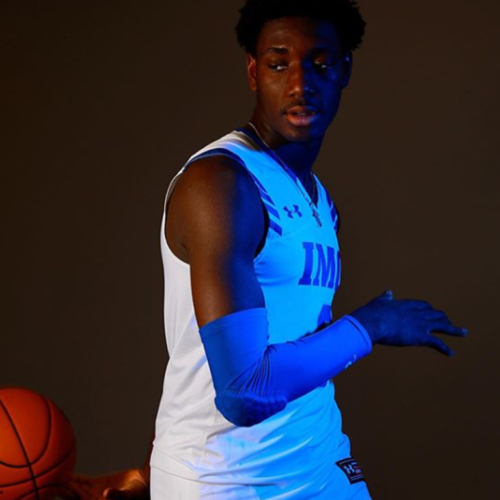 Eric Dailey Jr. @

IMG Academy
Not only is IMG Academy the host of the 2020 WNBA season, but it is also the home of some of America's most dedicated and talented male and female student-athletes. Eric Dailey Jr. is no exception. As team captain Eric leads by example, averaging 18 points, 8 rebounds, 3 assists and 2 steals per game during the 2019/2020 season. 
During Eric's sophmore season he played half of a season with Varsity white where he averaged 18 PPG and 9 RPG. With a scoring high of 32 points against Wildwood.
Throughout his sophomore season, IMG was ranked as the #1 high school team in the USA, they were selected to play in the Geico National Championships, boasted 2 McDonald's All Americans and 5 D1 signees and Eric averaged 7 PPG and 3 RPG shooting 38% from 3-point range while averaging 10 minutes of playing time.
IMG has helped me develop my game thanks to their professional facilities and the daily basketball and academic schedule they have put me on since I have been here has kept me locked in and focused on my goals
IMG academy
As a freshman in the 2018-2019 season, Eric helped lead the Varsity White Team to a 27-4 record and led the team in scoring and rebounding, averaging 17 points and 7 rebounds per game.
International Experience
Plays in the summer for CB Zentro Madrid.

Unofficial visits to Real Madrid and CB Estudiantes basketball teams in Spain.

Played with team Skywalker (in France) during summer 2019.

Has traveled to Spain, Puerto Rico, Hong Kong, Bermuda, Antigua, and Haiti.
USA Basketball experience
Participated in the 2019 USA Basketball Men's Junior National Team October minicamp.
Took part in the 2019 USA Basketball Men's Junior National Team July minicamp.
2019 USA U16 National Team training camp participant.
The Buzz About
Eric Dailey Jr.

Has Just Begun
"Eric Junior is just 15 years old but has already been hard at work playing basketball internationally. He told me that hard work and his parents' mentorship is how he's gotten such exposure at such a young age thus far. Remaining humble he believes is very important for his continued success."
"2022 IMG guard, Eric Dailey is beaming confidence right now at 6'7 and getting better by the second! What an incredible combo of skills, smarts and athleticism."
Eric Dailey Jr.

On Social Media